A Top Concern for Leaders
For HR leaders, the employee benefits arena can feel stressful, complicated and basically rigged. Like riding a runaway train that you can't stop. Every year you get less and less ROI. It's maddening and can feel disempowering.
Benefits and Perks = Happier Employees
That's why we start with benefits to build the safety and trust for your people in your organization. Then we power up your culture and human potential where you'll truly see creativity and performance soar. Your organization gets growth, innovation and everybody wants to work there.
What We Do for Innovators
We are reimagining the workplace. Beginning with benefits.
We help you jump off the runaway cost train with a proven process. You can then put your energy, resources and creativity to work on company growth in a way that empowers the individual at every level.
From benefits to a kick ass culture code, you see human performance soar like never before.
Changemakers in action
Some of our customers who make human possibility look easy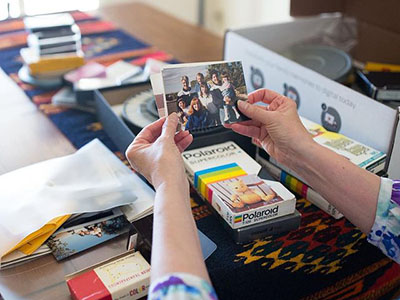 Say goodbye to your broker. And hello to a true long-term strategic partner.
Benefits Rainmaker
We believe a company's employees are its greatest asset. Savvy organizations know it and invest in benefits that fire up their teams' potential and productivity. With this in mind, we offer an array of employee benefit solutions such as strategic planning, insurance, analytics and compliance in addition to wellbeing and culture programs.
Culture Activist
Culture isn't a set of values that only gets put up on a wall or printed each year in an annual shareholders deck. Culture initiatives are living and breathing growth enablers for your business. We have a creative and scientifically based approach to driving awesome cultures. Look, if you don't have a backbone of trust in your organization, how are you going to create a following? How will you realize and empower your best people? We can show you how.
Super Human Performance Hacker
Wellbeing in our terms is not handing out a fitbit band to every employee. Wellbeing is creative strategies and tactics that align your people and their purpose with your culture, driving higher performance and satisfaction of stakeholders and metrics within the company.
Markets We Serve
From 50 to 1000 employees, and from early stage to IPO, consider us your benefits and human potential development partner for the arc of your company's growth.
Latest from the Frequency
May 29, 2023
How to Ensure You're Hiring for Culture-Fit Finding the right candidate who fits your team…
May 19, 2023
Benefit Packages: How to Support Employees With Unique or Special Needs To better understand how…
May 17, 2023
7 Potential Cultural and Social Implications of an Employee Benefits Package To help companies navigate…
The Ultimate Benefits Builder
Find out if your current benefits strategy is enough to attract hot talent to your company.